INBOX TV
Keep up to date with news & updates on Warmy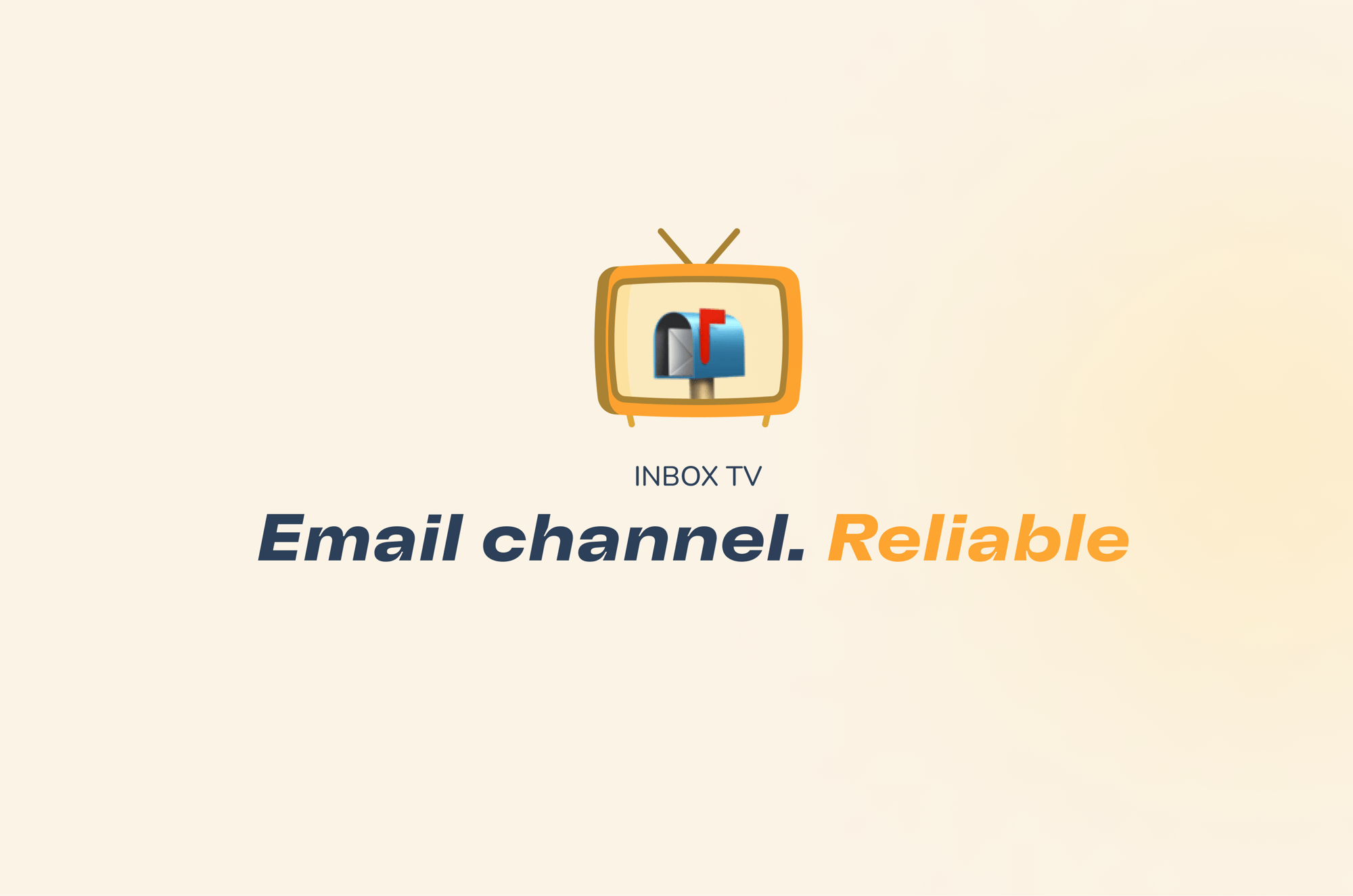 The ultimate email deliverability tool
Auto all-in-one tool for email deliverabilityto make your Email Channel Reliable
To help businesses thrive and rise by enabling email marketing to be effective and flawless
Mastering Startup Growth: Video Podcast with Daniel Schnaider and Nimo Shkedy.
Dive into the world of growth hacking for startups!
Secrets to High Cold Email Deliverability.
This video is exactly about how better NOT to do to have high cold email deliverability.
What is warmup domain and how to do it?
New to email marketing? Wondering what warmup domains are and how to implement them?
Getmails.io and Warmy.io| Alternative.
Looking for an alternative to Getmails.io for your email marketing needs?
Podcast about email deliverability with Daniel Shnaider.
Welcome to an insightful PODCAST episode dedicated to unraveling the mysteries of email deliverability!
How Warmy.io works.
Сurious about how Warmy.io works and how it can transform your email marketing campaigns?
How long to warm up domain with Warmy
Are you wondering how long it takes to warm up your domain for improved deliverability?
How Long to Warm Up Your Domain with Warmy.io
Are you wondering how long it takes to warm up your domain for improved deliverability?
MailReach alternative. Warmy vs MailReach.
Perfect MailReach alternative for warming up your emails is here.
How to Warm Up Your Outlook Account with Warmy.io
It's time to take action and warm up your Outlook account for optimal results!
NEWS
Be the first to know about all News & Updates
Announcing a game-changing feature for Warmy users like you - Email Deliverability Test.
13.07.2023 Get ready to take your email campaigns to the next level with this powerful tool!
You can expect from this exciting new feature:
Regular Deliverability Testing

Six Providers

In-Depth Analysis

Exclusive Warmy Access
So, we encourage you to take advantage of this advanced feature while it's available to all Warmy users at no additional cost.
Welcome to the Official Warmy Slack Server!
01.05.2023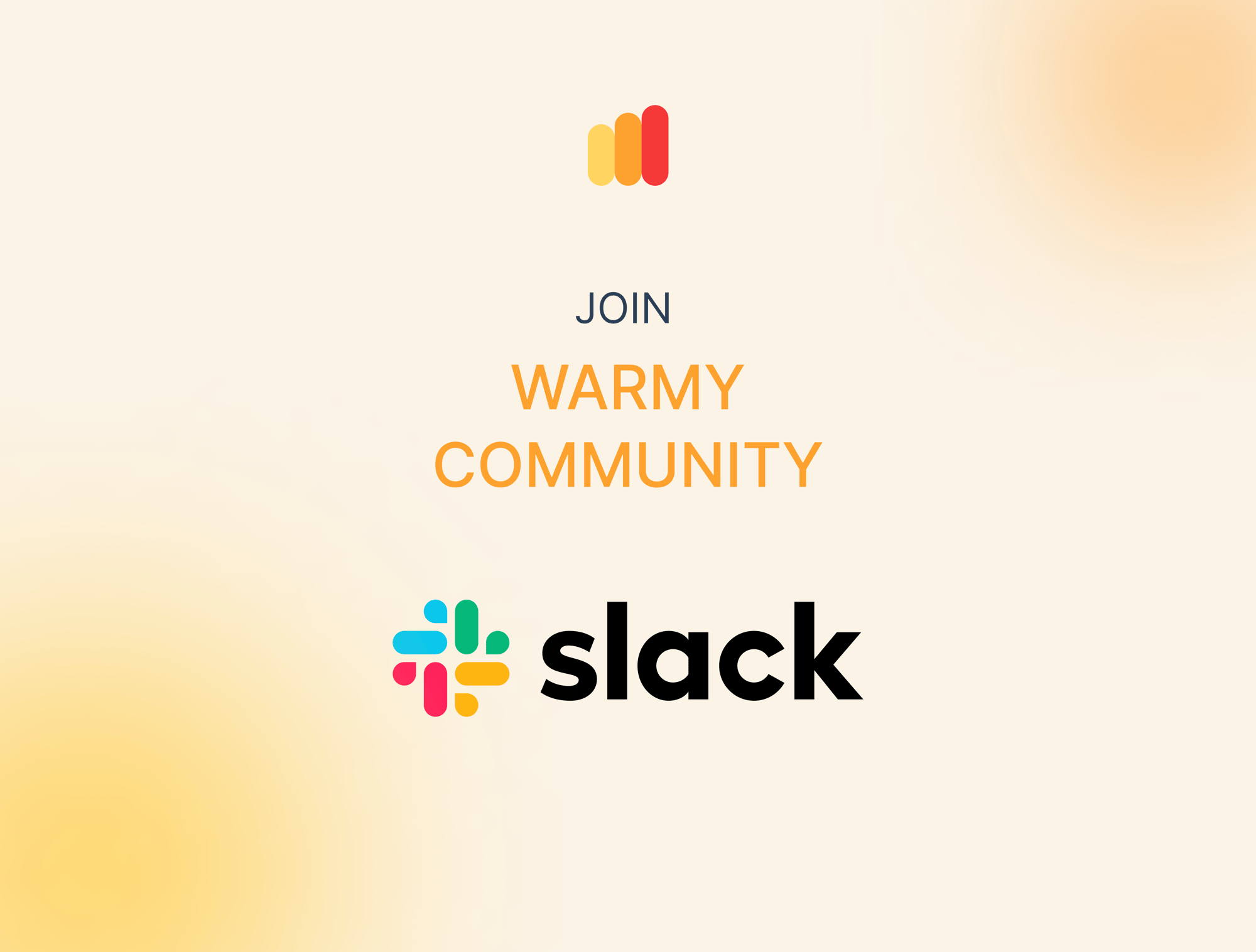 Join our thriving community on Slack, where you'll find an ecosystem of passionate individuals eager to engage, learn, and grow together.
🗣️ Share experiences
🙋‍♂️ Ask questions
🤝 Connect with potential clients
🎓 Lifelong learning
📰 News & Updates
Ready to Join the Community?
📌 Slack: Join Warmy Community!
Don't miss out on this fantastic opportunity to enrich your network, gain new perspectives, and propel your success to greater heights.
Let's connect, collaborate, and flourish together in the Warmy community!
Stay tuned with us 🚀🚀🚀
11.11.2022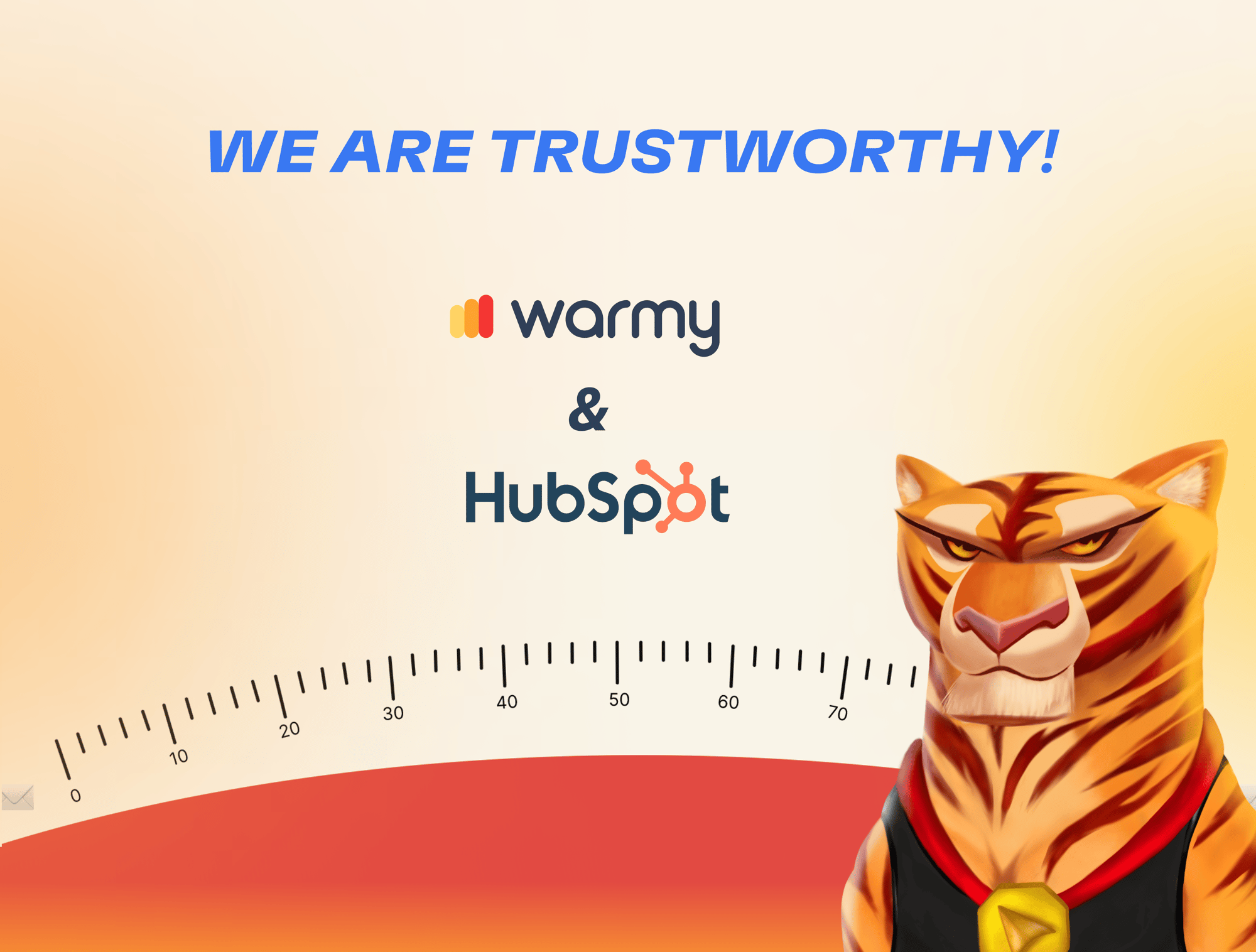 Our product is now available on the HubSpot APP marketplace

Install Warmy and connect with your HubSpot account.

This will help you to warm up your Templates so that they always get into Inbox only!

Deliverability testing of your HubSpot Templates is also available to see the dynamics of improvement
PREMIUM SUPPORT
We're here to help
For each of your questions, we have an article that can help you.
Can't find the answer you are looking for? Please chat to our friendly team